HOME > Company Profile
Company Profile
Greetings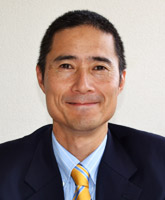 MOUBIC was established on 1973.
We are subsidiary of Ozawa Electronics who is electronics manufacturer. Our aim is to develop an original products and new business. We had been working for a requirement from customer step by step.
At the result, we succeeded to have some products like Voice synthesizer/announce board, Satellite Communication/Broadcast equipments, Satellite News Gathering live broadcast service and Electronics components.
We provide best solution to customer with professional knowledge and experience. We are carrying on working with smile and quick action to make customer's satisfaction. Our goal is customer's trust and long term business relation.
Information Security Policy
About Moubic Co., Ltd., our primary goal is to satisfy not only our customers but also all individuals involved in the development, import, sales, and installation of electronic equipment, electronic components, and related services, aiming to be a trusted and reliable company.

Guiding Principles:
1.We take systematic and technical measures to ensure the confidentiality, integrity, and availability of information assets, adapting to evolving information technology and emerging threats..
2.We provide information security education to all employees, ensuring awareness and commitment to maintaining a high level of information security..
3.We establish objectives related to the management system and information security, periodically review them, and continuously improve to maintain effectiveness..
4.We delegate responsibility and authority to management responsible for executing, maintaining, and improving the management system.
Voice synthesizer
We provide wide range of voice synthesizer/announce board. Original developed voice synthesizer board for play out only, both play and record, high quality, longer play hours, multiple function and simple one chip.
The purposes are below.
-Elevator and escalator
-Train, bus, ship, air plane, transport and station
-Blind or handy capped person
-Earthquake, fire accident and disaster alert
-Museum
-Machines and factory production line
-Sales promotion and advertising
Satellite Communication and Broadcast equipment
We provide commercial satellite communication products. Parabolic antenna ,modulator/de-modulator, Encoder/Decoder, Multiplexer, IRD, Frequency converter, HPA and Optical Network Adapter as well as system integration.
We have partnership with overseas product supplier for sales and technical support.
It supports customer's daily broadcast operation.
Satellite News Gathering(SNG) service
We provide SNG live broadcast service for any events like sports, racing, disaster and news.
Two of SNG trucks and one of Flyaway antenna supports customer's requirement flexibly.
Ariake
Ariake is Hyakunin-isshu Karuta reading player. We integrate our Voice synthesizer board. It can play Karuta competition training without reader.
All Japan Karuta Association instructed us to develop this player. It is so popular this is only player for professional Hyuakunin-isshu reading machine.
Fuelcell
We have Fuelcell products internet shop "Nenryoudenchisenmonten".
-Materials:Carbon paper
-Materials:Carbon paper, Carbon Vulcan, Nafion sheet ,MEA and etc.
-Fuelcell for back up power
-Fuelcell model cars and Educational Fuelcell kits
-Hybrid power supply system including Fuelcell, Solar panel and battery.
Electronics components
SUNON cooling fan
SLO-SYN stepping motor